Blog
In Oklahoma, all 48 colleges and universities have shut down for the holidays, and students have packed it home (hopefully with a little boar meat to share with their families). In nearby Norman, the University of Oklahoma is celebrating a phenomenal regular season in football with a resounding cry of "BOOMER! SOONER!"
In a previous blog entry, we've talked about some of the many amazing things that you or your spouse can do in nearby Oklahoma City. OKC itself is a very family-friendly place to visit -- the food scene is incredible, and there is so much to see and do in terms of art, music and scenic roads to travel by. However, for this entry, we wanted to specifically address some of the amazing landmarks that you can see if you are not an Oklahoma Native… from a harrowing but beautiful national memorial to a very unique skyscraper designed by a renowned architect, Oklahoma has a lot to offer you.
If you've been a regular reader of our blog, you'll know that we've addressed the myriad of ways in which feral hog populations can have a negative impact on local agriculture and the yield for our locavores and dedicated farmers. Did you know that feral hogs can also have a dramatically detrimental impact on the population of local deer? (Hint: we're about to give you a lot of reasons that you should visit Hog Wild for a hunt. It's good for the environment!)
It's a little known fact that even domesticated pigs will return to their wild roots if they ever escape and find themselves in the tundra. Within a few short months, they will have grown hairy, and tusks will emerge from their mouths. A farm pig with an otherwise sweet disposition will suddenly become aggressive and forage for itself in the wild just as any other feral hog -- this makes any common pig a very adaptable and dangerous animal.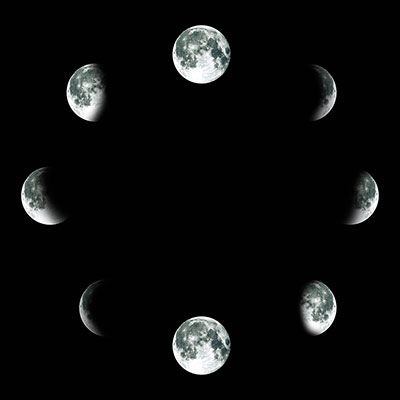 This week, we wanted to share information surrounding a topic that most people don't think about when it comes to hog hunting -- or, truthfully, hunting in general: Moon Phases.
Oftentimes, before coming to experience a hunt at our ranch, people ask us about what their local overnight accommodation options are. We're always extremely proud to share what we have for our guests on the property -- a 9,500 sq. ft. rustic hunting lodge which is available for our guests.