Hog Wild is Oklahoma's premier high-fence hunting preserve. Located in central Oklahoma just 15 minutes off of I-35, south of the Oklahoma City Metro area, we offer true hunting experiences for hunters of all ages and experience levels.
Our location allows us to provide expeditions through rugged Oklahoma wilderness while still having all the nearby convenience of Oklahoma City and the Will Rogers International Airport.
If you're visiting from out of state, give us a call and we can help guide you towards the best places to visit when you're not hunting.
COMMUNITY IMPACT
Every year, feral hogs cause millions of dollars in damage to Oklahoma farmers and land owners. They destroy fences, irrigation systems, and crops. Wild hogs breed prolifically and their populations can grow out of control without the presence of natural predators like wolves and coyotes.
We help farmers and ranchers trap wild hogs and get them off their land to maintain a healthy hog population, safely and humanely.
We also work with nearby homeless shelters and food banks to supply them with fresh meat, one of the hardest food items for these facilities to obtain. We work hard to make sure nothing goes to waste and treat our wildlife with the respect it deserves.
SUPPORT AND SPONSORS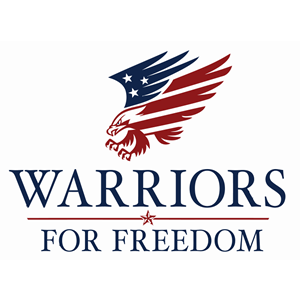 www.warriorsforfreedom.org