Blog
Hog hunting, as many know, is more of a culling than a sport. The USDA estimates that hogs have inflicted somewhere around $1.5 billion in damages, nationwide.
If you're a hunter of some experience, then you may have thought about taking your sport one step further with exotic hunting trips or boar hunting. Sometimes, hunting the same old thing can get a little dull, and you might have felt that in the last season.
There are many kinds of exotic hunts and hunting options in the U.S, but few have environmental benefits like hog hunting does. Hogs reproduce rapidly, having somewhere around 12 to 20 piglets annually, which means that their population grows exponentially. Combined with their aggressive nature, this can make them dangerous to those near their environment.
Do you own a small business? Are you looking for a destination retreat, somewhere far from everyday stress, with plenty of opportunities for team building? Then Hog Wild is perfect for you! Covering acres of rugged Oklahoma terrain, our guided dog or exotic hunts are guaranteed to encourage creativity and trust between colleagues.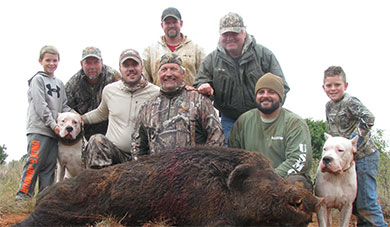 Rifle, bow, spear, and knife: there are so many options, but one of the most popular ways to hunt involves man's best friend. Guided dog hunts tend to have higher success rates with bigger hogs. So if you're looking for that perfect trophy to show your friends, book your guided dog hunt now!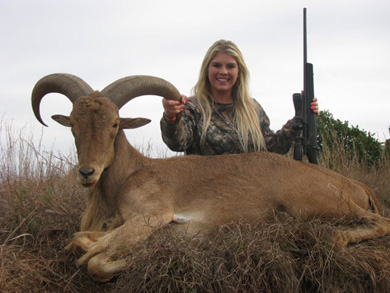 You may already be familiar with our hog hunts and maybe you've already taken a hog or two this season. But did you know that Hog Wild also offers hunting sessions for aoudad sheep? And these aren't any old aoudads – these are big, bad trophy-level aoudad rams you'll be proud to mount on your wall.