Blog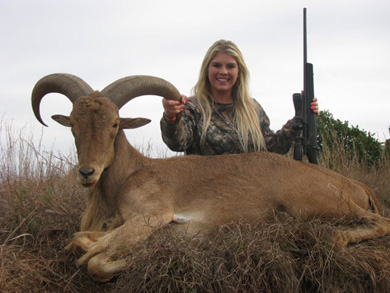 You may already be familiar with our hog hunts and maybe you've already taken a hog or two this season. But did you know that Hog Wild also offers hunting sessions for aoudad sheep? And these aren't any old aoudads – these are big, bad trophy-level aoudad rams you'll be proud to mount on your wall.
It's that time of year...
What are you waiting for??? Temperatures are cooling off, it's time to hunt. Bow, rifle, muzzleloader, dog and knife or spear; it's all available. Don't forget, we have exotics as well. Give us a call today or go online. Booking is easier than ever, just a click away!
If you live in the OKC Metro and you've been looking for somewhere to hunt without a long drive, your search is over.
It's almost Christmas and many people are scrambling for last minute gift ideas for their family members and friends. Hunters are especially hard to shop for. You could take a chance and buy them a piece of hunting gear that they may or may not like (or may say they like and it winds up sitting in a corner collecting dust.)
We were featured in the Daily Oklahoman and on NewsOK's website during the month of December! Check out the full article here:
Going Hog Wild
Before the New Year, Ed Godfrey of the Daily Oklahoman paid us a visit and we gave him a tour of the reserve. While he was here, we also took him on a hog hunt. The full article can be found on the NewsOK website, but here's a little bit of Ed's experience at Hog Wild: