We pride ourselves on providing our customers with the kinds of hogs and exotics that they'll be proud to put over their mantle or happy to stuff their freezer with.
Since we've been in business, we've seen some massive hogs taken down. So that you can get an idea of what type of hunting you can expect at Hog Wild, we've assembled a list of the top 10 kills here. Enjoy!
10. Though he has only one arm, Rusty's positive attitude motivates him to overcome all obstacles, including this hog.
9. After passing on several smaller hogs, Dennis knocked down this bigger boar with a 300 WSM.
8. With only a few minutes of daylight remaining, Justin knocked down this big, old dominant boar.
7. Ashley and James were able to harvest one hog each with dogs.
6. At 6 years old, JD's son is the youngest kid to knock down a boar at Hog Wild, and he did it with a crossbow.
5. Within the first hour of his hunt, John had taken down this boar with massive cutters over four inches long.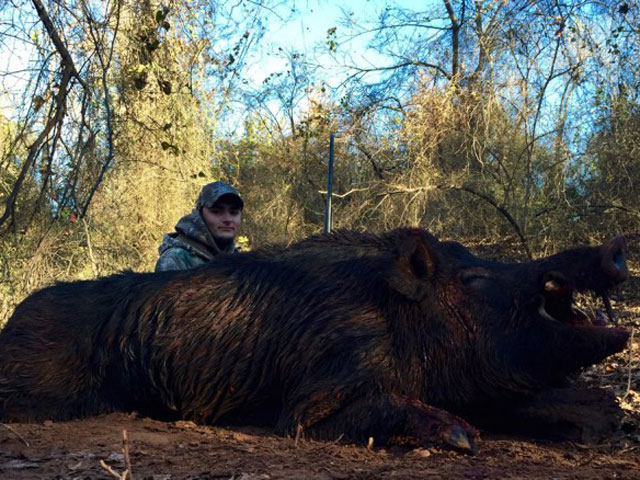 4. Nothing better than a little father and son time. Dan and his son Taylor got this old boar with dogs.
3. Reecy Kirk managed to shoot this hog with the last minute of daylight on the last evening of the hunt. Patience pays off when a trophy like this steps out.
2. Trevor Nutt took down this monster 366 lb. boar with just a .223 rifle. One lethal shot did the trick.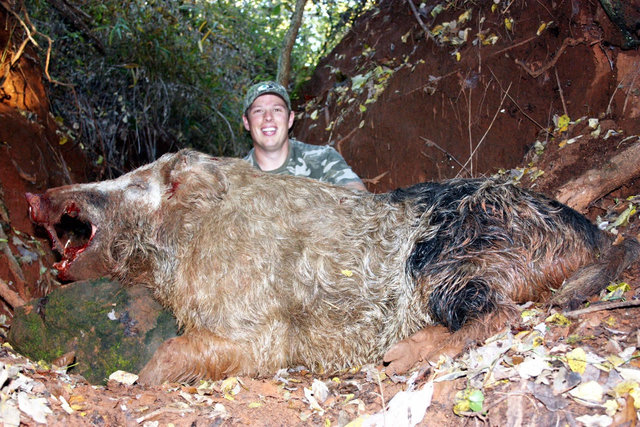 1. At a whopping 386 lbs., this hog tops our list. Even though this hog weighed four times more than him, Landon Link killed this bad boy with dogs. It's a once in a lifetime type of trophy!
We'd love to add your trophy to the list! Call us at 405-HOG-WILD to schedule your hog hunt today.